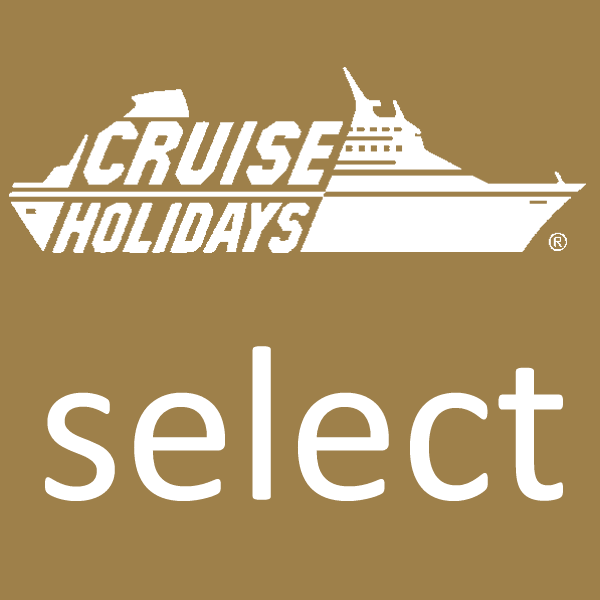 River and Ocean Cruise Experts
1.888.695.7245 or 905.709.4055 or 416.229.6688
Building Unique Travel Experiences
Cruise Holidays | Select
​
It's the small details that can help make your vacation great! Plan your shore excursions in advance with us. We offer and more intimate experiences at a price that is usually less than you would pay if you book with the cruise line.
Unfortunately life's events can get in the way of you enjoying your trip. Ask us about affordable ways to protect your health, your travel investment, and coverage for unexpected costs, such as; delays caused by bad weather, or your luggage gets delayed, or even if your pet gets ill before you travel.
Looking for a way to vacation as a large group or maybe the entire family. Maybe a vacation home is something that might work. Check-out the over 37000 properties we offer.
We've used Ann-Marie at Cruise Holidays several times as our booking agent for cruises. She's extremely helpful, a great communicator and knows the cruise industry well.
We had a wonderful experience with this company. Our agent, Wendy Wood was fabulous. Even though we had to cancel and reschedule because of COVID, Wendy stuck with us, making numerous changes without complaint. We would not hesitate to use their services again.
Cruise Holidays and Sylvia Uy were a great resource for us during a very tumultuous couple of years! When our March 2020 cruise was cancelled due to the pandemic, Sylvia worked incredibly hard to take care of us and ensure that we were rebooked. Then, when we changed our minds, she was gracious and helpful to reschedule for us again. Sylvia continued to keep track of options for us and was able to provide additional onboard credit as well. We are now back from our fabulous week-long cruise and would absolutely recommend Syliva - we will happily work with her again. Thanks for the attention, professionalism and care!
We used Cruised Holidays to book our flights, car rentals, and hotels for our stay in Hawaii. Our agent, Sylvia, was very knowledgeable about our destination and provided very good advice on all of our bookings. She was able to find good rates and options. Communications were also done quickly and accurately. We will very likely use Cruise Holidays for our future trips as well.
1005 - 3601 Highway 7 E, Markham, ON L3R0M3
1.888.695.7245 or 416.229.6688 or 905.709.4055